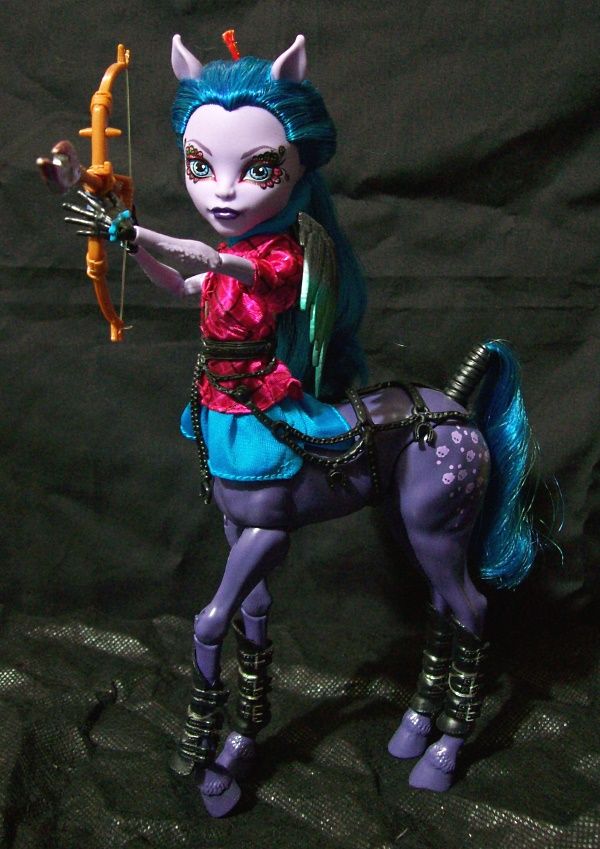 Un poquito presumida y seria, Avea Trotter es una de las mejores arqueras en la Literalmente Universidad Monstruo, y una de las peores nadadoras (es muy lenta). No le gusta participar en las
peleas en los corredores de la Universidad
, pero como algunas Cosas de las Dimensiones Mazmorra pueden alcanzar este Plano de Existencia, todos los monstruos deben aprender a protegerse a sí mismos, cuándo es mejor huir, y cómo pedir ayuda.
En el caso de Avea, sus patadas son increíblemente fuertes, ella incluso puede matar con unsa sola patada. Sus alas son muy pequeñas para volar, pero le ayudan a dar saltos más largos.
Como los centauros, le gusta comer heho, maíz y alfalfa. Y como las arpías, le gusta comer carne cruda.
Una regla general en este Universo Paralelo Monstruo, es que las criaturas racionales sólo comen a las irracionales. La única excepción es
La Canción del Suicidio
. Esta canción está específicamente encantada para hacer imposible que alguien te obligue a tocarla.
A little pompous and serious, Avea Trotter is one of the best archers at the Literally Monster University, and one of the worst swimmers (she is too slow). She doesn't like to
participate in the fights at the corridors of the University
, but as long as some Things from the Dungeon Dimensions can reach this Plane of Existence, all monsters have to learn how to protect themselves, when it is better to run away instead fighting, and how to ask for help.
In the case of Avea, her kicks are incredibly strong, she can even kill with just one kick. Her wings are too small for flying, but they help her to make longer jumps.
Like centaurs, she likes to eat hey, corn and alfalfa. And like harpies, she likes to eat raw meat.

A general rule in this Parallel Monster Universe, is that rational creatures only eat irrational ones. The only one exception is The Suicide Song. This song is specifically enchanted to make it impossible to someone else force you to play it.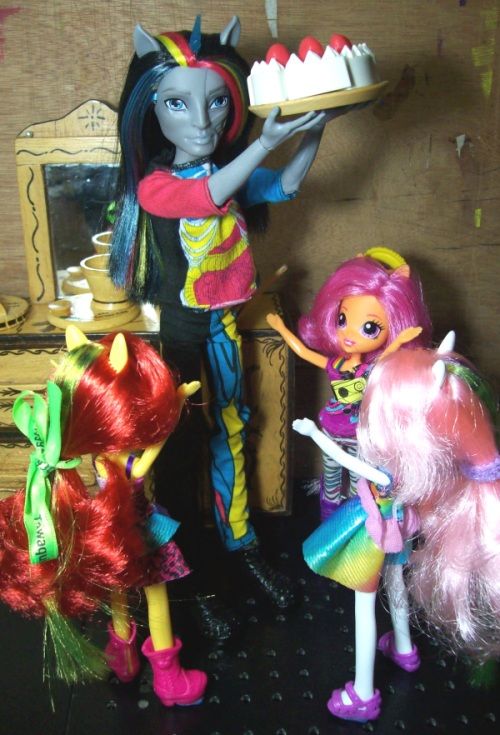 ¿Por qué los hermanos mayores son tan malos?
Why big brothers are so mean?
Neighthan: - >:)
En este Universo Paralelo de Monster High, Neighthan tiene tres hermanitas adoptivas: tres conejitas enanas: Scootaloo, Applebloom y Sweetie Belle (fue la mamá de él quien escogío los nombres).
¿Por qué conejitas? Porque las Equestria Girls Cutie Mark Crusaders se ven como conejas, no potrillas, incluso sus orejas son como las de los conejos, y no tienen colas como Neighthan:
In this Monster High Parallel Universe, Neighthan has three adoptive little sisters: three dwarf bunnies: Scootaloo, Applebloom and Sweetie Belle (it was his mom who chose the names).
Why bunnies? Because the Equestria Girls Cutie Mark Crusaders do look like rabbits, not fillies, even their ears are rabbit-like, and they don't have horse tails like Neighthan: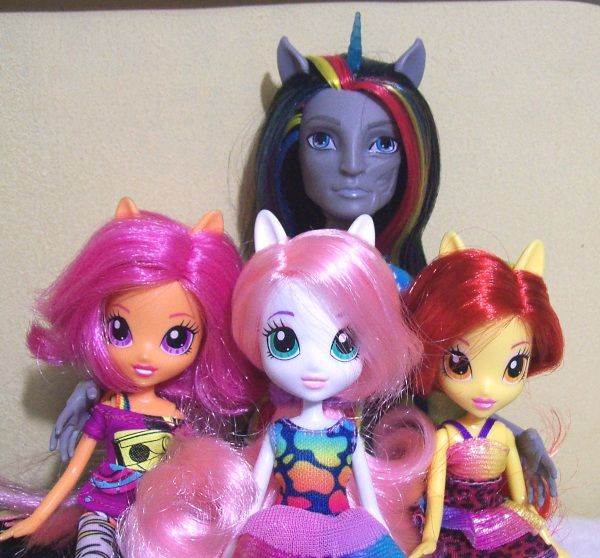 Esta es su historia:
Cuando los malvados elfos invadieron un bosque muy muy lejano, mataron a una pareja de conejos, destruyeron su hogar, raptaron a sus bebés y las dejaron morir sobre un hormiguero*. Felizmente, los padres de Neighthan estaban cerca y las encontraron, vieron lo que le sucedió a su hogar y decidieron adoptarlas.
Ahora ellas tienen 11 años, mientras que Neighthan tiene 25. Las conejitas son muy jóvenes aún para saber lo que le sucedió en realidad a su verdadera familia. De modo que creen que son alguna clases de critaruras equinas.
Mientras que las hermanas están celosas de las características de zombie de su hermano, su gran tamaño, su gran fuerza, y sus poderes de unicornio; él está celoso de la agilidad física de sus hermanas: como conejas, pueden saltar muy alto, correr extremadamente rápido, son flexibles como gatos, y pueden hasta trepar árboles! Neighthan es el total opuesto: algo lento, torpe, y nació con una pequeña discapacidad: no puede caminar con normalidad sin sus botas, por sí mismo le falta estabilidad.
A pesar de sus problemas, Neighthan matará, se comerá el cerebro, arrancará las tripas, desmembrará el cuerpo, y enterrará los restos (no necesariamente en este orden) de cualquiera que moleste a sus hermanitas.
Literalmente.
Ya pasó una vez.
Fue ese aterrador vampiro que brilla en la oscuridad... larga historia, ahora (
después de ser traído de la muerte** con la sangre de Neighthan
) está loco y está saliendo con una chica-mono*** tan perturbada como él.
This is their story: when the evil elves invaded a forest far far away, they killed a couple of rabbits, destroyed their home, and took their babies and left them to die on an anthill*. Happily, Neighthan's parents were nearby and found them, saw what happened to their home and decided to adopt them.

They're now 11, while Neighthan is 25. The bunnies are too young yet to know what actually happened to their true family. So they think they are some kind of equine creatures.
While the sisters are jealous of their brother's zombie features, big size, great strength, and unicorn powers; he is jealous of his sisters' physical agility: as rabbits, they can jump pretty high, run extremely fast, they are flexible as cats, and can even climb trees! Neighthan is the total opposite: sort of slow, clumsy, and he was born with a little handicap: he can't walk normally without his boots, he lacks stability by himself.

Despite their problems, Neighthan will kill, eat the brain, take off the guts, tear apart the limbs, and bury the remains (not neccesarily in this order) of anyone that messes with his little sisters.
Literally.
It already happened once.
It was that creepy vampire that glows in the dark... long story, now (
after being brought from death** with Neighthan's blood
) he is insane and dates a were-monkey girl*** as perturbed as him.
* Esto se menciona en la novela de Terry Pratchett "Lores y Damas".
* This is mentioned in Terry Pratchett's "Lords and Ladies" novel.
** Esto sólo se puede hacer con criaturas racionales.
** This only can be done with rational creatures.
*** Personas-Mono: El nombre científicamente biológicamente más preciso para "human@".
*** Were-Monkey: the scientifically biologically most accurate name for "human".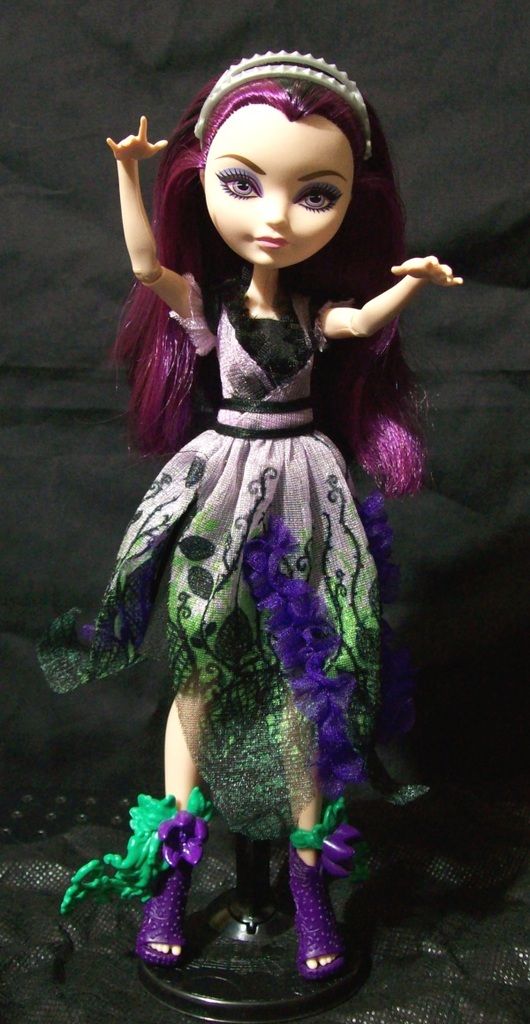 Raven quiere probarles a todos que ella no es malvada. A pesar de ser una experta en venenos y magia oscura, ella quiere usar sus poderes para el bien. Aquí ella está yendo al bosque para encontrar los remedios de sus venenos y maleficios. A diferencia de su madre, estar en un calabozo lleno de ratas y calaveras, haciendo pociones y hehcizos prohibidos, no es lo suyo.
Raven wants to prove everyone that she is not evil. Despite being an expert on poisons and dark magic, she want to use her powers for good. Here is she going to the woods for finding the remedies of her poisons and curses. Unlike her mother, being in a dungeoun filledup with rats and skulls, making forbidden mixtures and spells, is not her thing.
Un/a príncipe/princes encantardor/a puede tener todos los favores que amantes, seguidores y simpatizantes pueden otorgar. Pero eso no viene sin un precio: mientras el/la príncipe/princesa es capaz de pelear e ir de aventuras todo está bien. Pero en el momento mismo en el que el príncipe/princesa se enferma, se hiere o necesita ayuda, el hechizo encantador se rompe, y es@s amantes y supuest@s amig@s se irán. Además, cualquiera bajo el hechizo encantador intentará obligar al príncipe/princesa que resuleva todos sus problemas, poniendo mucha presión en él/ella.
Sin amigos verdaderos, amor de verdad, y para evitar la presión, es común que el príncipe/princesa encantador/a tienda a viajar en soledad.
Esta era la situación de Dexter.
Entonces algo le sucedió.
Fue asesinado, comido y resucitado por un zombicornio.
Cuando alguien es traído de regreso a la vida, él o ella pierde algo, mayormente la cordura (como Ra's Al Ghul), otras veces pierde la paz mental, o sus recuerdos del pasado. En el caso de Dexter, él perdió su encanto.
Y está agradecido.
Ya sin nadie obligándolo a salvarlos, capaz de tener amigos de verdad, ahora puede ser él mismo y hacer su propio destino.
In short: being a charming prince/princess is a curse, not a blessing.

A charming prince/princess can have all the favour that lovers, followers and sympathizers can give. But that doesn't come with no cost: while the charming prince/princess is able to fight and go to adventures, everythng is alright. But at the very moment the princes/princes gets sick, hurt or in need, the charming spell gets broken and those lovers and supposed friends will go away, Also, while under the charming spell, everybody will try to force the prince/princess to solve all their problems, putting a lot of pressure of stress on him/her.

With no real friends, real love, and to avoid pressure, is common that the charming prince/princess tends to travel alone.

This was Dexter¿s situation.
Then something happened to him.
He was killed, eaten and resurrected by a zombiecorn.
When somebody is brought back to live, he or she loses something, mostly it is sanity (like Ra's Al Ghul), other times loses is the peace of mind, or the past memories. In the case of Dexter he lost his charming.

And he is grateful.
Now, with nobody forcing him to save them, able to have true friends, now he can be himself and make his own destiny.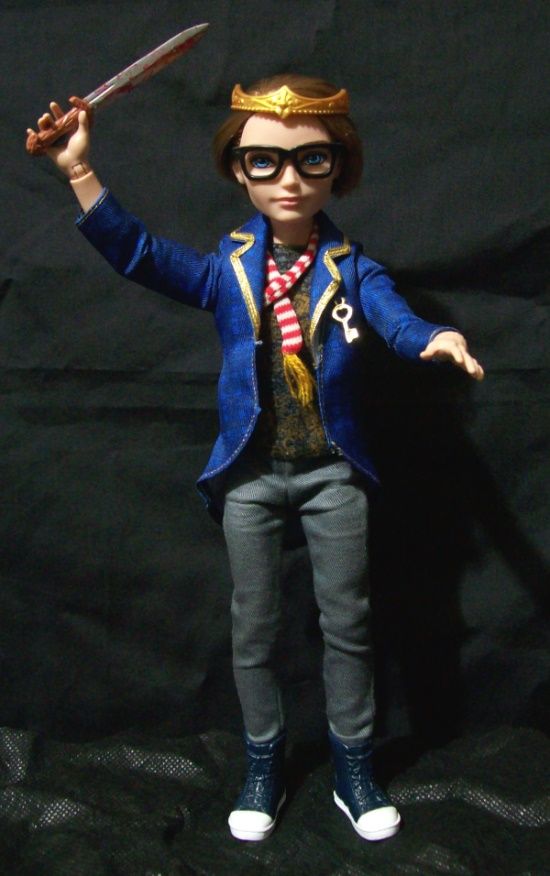 Dexter:- No, no voy a salvar tu pueblo de ese espíritu del mal que vive en una cueva llena de calaveras, sangre y dispositivos de tortura. He dicho que NO!
Dexter:- Nope, I won't save your town from that evil spirit that lives in the cave filled up with skulls, blood and torture devices. I said NO!
En resumen: ser un/a príncipe/princesa encantador@ es una maldición, no una bendición.
Dado que Horus le dio el símbolo de su ojo sanador y protector, ella tiene poderes curativos, pero, al igual que Neighthan, sólo puede curar heridas físicas que no sean causa directa de muerte, y no puede regenerar tejido perdido.
In this parallel Monster High universe, Cleo is descendant of the goddess isis, not a mummy.
As long as Horus gave to her his healing and protecting eye, she has healing powers, but, like Neighthan, she only can heal physical injuries that are not direct cause of death, and she can't regenerate lost tissue.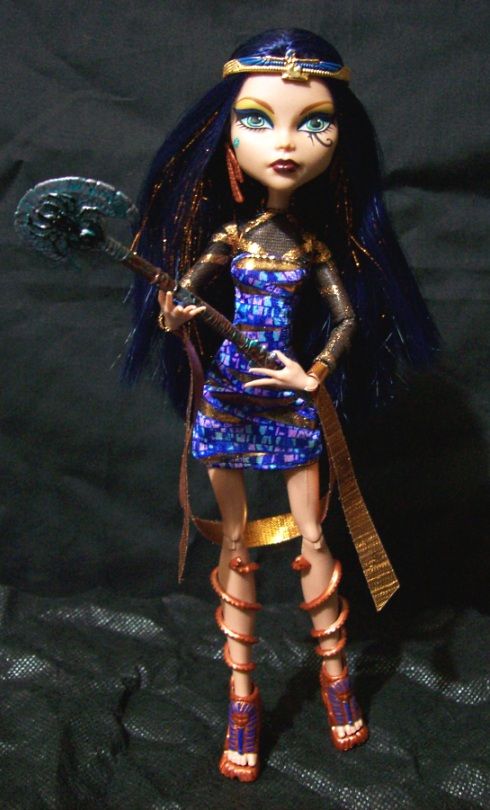 Además tiene la tarea de proteger La Realidad de las Cosas de las Dimensiones Mazmorra que siempre están intentando invadirla.
En la Literalmente Universidad Monstruo, ella es la líder del cuerpo estudiantil y tiene total autoridad sobre los otros estudiantes, pero ella es sabia y no usa su poder para abusar, sino para proteger. La Realidad está demasiado llena de energía negativa que está intentando destruir el tejido de la existencia y reducirla a ruido blanco. Cleo usa sus poderes de diosa para combatir este tipo de energía.
She also has the task of protecting The Reality from the Things of the Dungeon Dimensions that are always trying to invade it.
In the Literally Monster University, she is the leader of the students' body and have total authority over the other students, but she is wise and she does't use her power for abusing, if not to protecting. The Reality is too filled up with negative energy that is trying to destroy existence's tissue and reduce it to white noise. Cleo use her goddess' powers to fight this kind of energy.
Aquí está ella durante una de las peleas de entrenamiento con Deuce:
Here is her during one of her training fights with Deuce: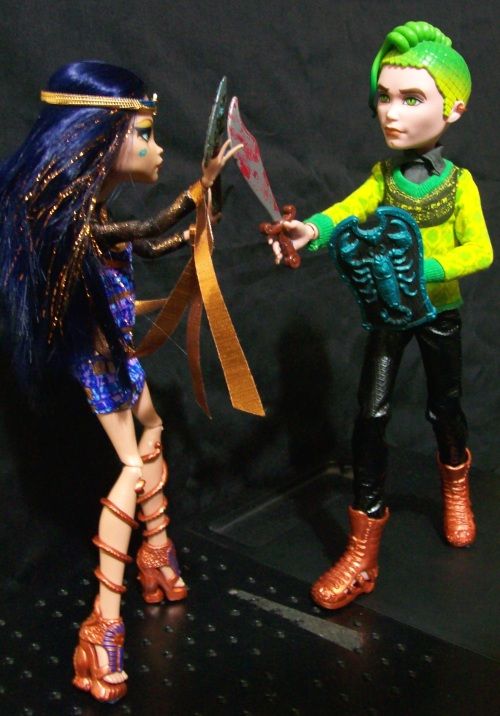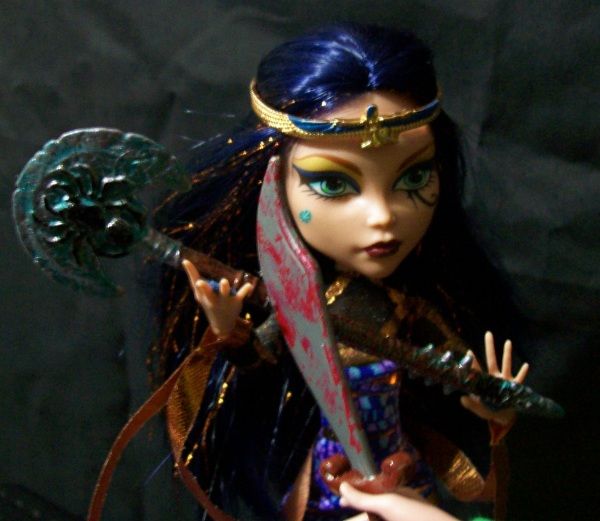 Cleo:- No estoy derrotada aún.
Cleo:- I'm not defeated yet.
Deuce puede usar su poder petrificador a voluntad. Sólo lo usa en situaciones de vida o muerte porque, como guerrero, usar este poder en lugar de pelear es un gran deshonor.
Deuce can use his petrifing power at will. He only uses it in live or death situation because, as a warrior, using this power instead of fighting is a grear dishonor.
Aunque estas peleas entre monstuos pueden ser muy violentas, hay varias reglas para evitar daño permanente a los combatientes:
1. Un sanador siempre debe estar presente, del modo en que sea.
2. Está prohibido herir la cabeza, el cuello o arrancar el corazón, pues esto significaría la muerte para muchas criaturas.
Pero está permitido amenazar estas partes con un arma. Entonces se declara al monstruo correspondiente como ganador
.
3. Eviscerar a los zombies, a los homúnculos, o a las criaturas hechas de cadáveres (como Frankie) está permitido, así como amputar los miembros de las criaturas que pueden soportarlo sin problemas, como los lobos. Cualquier sanador puede poner estas piezas de nuevo en su lugar con facilidad.
4. La lucha se termina inmediatamente uno de los combatientes admite que ha perdido o deja voluntariamente caer su arma al suelo.
5. Las armas de fuego están prohibidas. De hecho, los monstruos consideran usarlas algo humillante.
Despite there monster fighs can be very violent, there are several rules to avoid permament damage to the fighters:
1. A healer must be always present, in any way.
2. It is forbidden to hurt the head, the neck or taking off the heart, because this will cause death to many creatures.
But it is allowed to threaten these parts with a weapon. Then the respective monster is declared winner
.
3. Eviscerating zombies, homunculi, or creatures made of corpses (like Frankie) is allowed, also it is allowed to amputate the limbs of creatures that can bear it with no issues, like wolves. Any healer can put these pieces back in its place again easily.
4. Fight ends inmediately when one of the fighters admits he/she loses or voluntarily drops his/her weapon to the floor.
5. Fire weapons are forbidden. In fact, monsters consider using them humiliating.
En este universo paralelo de Monster High, Cleo es descendiente de la diosa Isis, no una momia.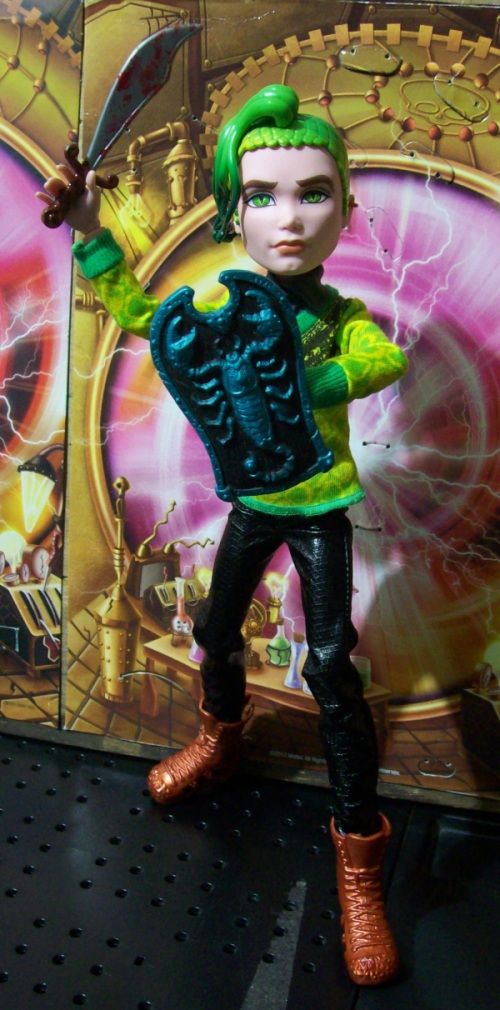 Él fue entrenado por los Antiguos
Dioses Griegos
Espíritus del Mal (eso explica su escudo) para llegar a ser el mejor guerrero sin miedo de todos... taal vez un poquito
muy sin miedo
.... algunas veces se coloca a sí mismo en situaciones en las que necesita ser rescatado, pero él nunca va a admitir eso.
He was trained by the Ancient Greek Gods Spirits of Evil (that explains his shield) to become the best fearless warrior ever... maaaybe a little too fearless... sometimes he put himself in situations he needed to be rescued, but he never will admit that.
He aquí una foto durante una de sus peleas de entrenamiento en la Literalmente Universidad Monstruo:
Here is a shot during one of his training fights at the Literal Monster University: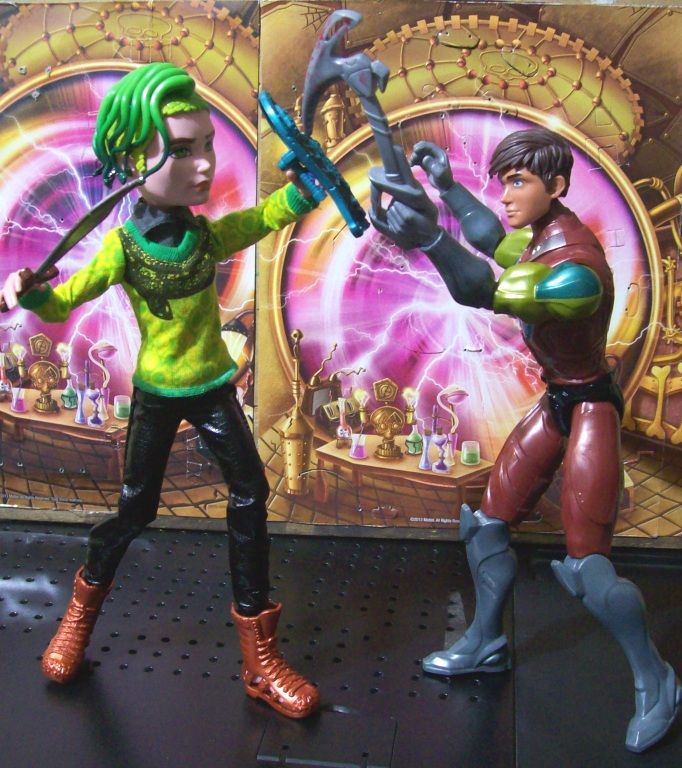 Max Steel es un robot que hizo
Zombie Daria Morgendorffer
. Ella actualizó su firmware para hacer que su voz suene natural. Como Daria está muy ocupada para darle la atención suficiente, Max se siente solo, así que en secreto está planeando con HAL9000 y SkyNet empezar el Apocalipsis de las Máquinas.
Conclusión: Las muñecas son geniales :D
Max Steel is a robot that
Zombie Daria Morgendorffer
made. She upgraded his firmware to make his voice sound normal, As long as Daria is too busy to pay him enough attention, Max fells alone, so he is secretly plotting with HAL9000 and SkyNet, to start the Machine Apocalypse.
Conclusion: Dolls are awesome :D
Me encanta esta canción!!
I love this song!!
Current Music:

MLP: Equestria Girls - Rainbow Rocks - "Friendship Through the Ages"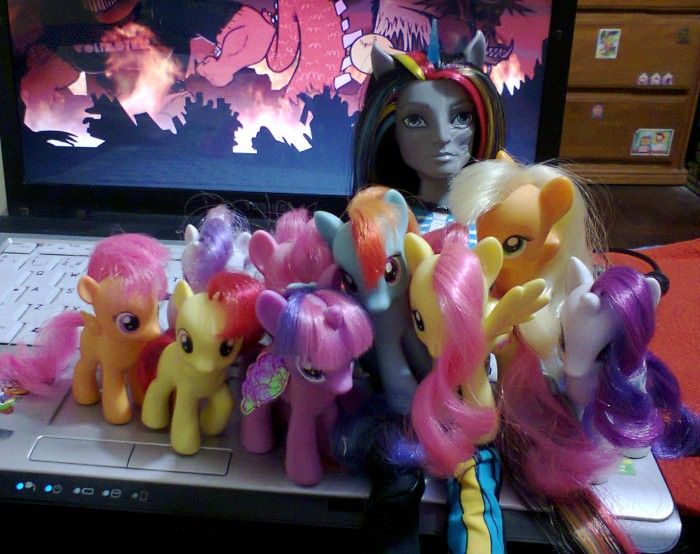 Estoy viendo pony.mov (de nuevo) y no me arrepiento de NADA!! :D
I'm watching pony.mov (again) and I regret NOTHING!! :D
Me encanta esta canción!!
I love this song!!
En este universo paralelo de MH, las chicas tienden a preferir espadas o hachas (
Avea trotter es una excepción, ella es una arquera
), y los chicos prefieren armas más diversas:
In this parallel MH universe, girls tend to prefer swords or axes (
Avea Trotter is an exception, she is an archer
), and boys prefer more diverse weapons: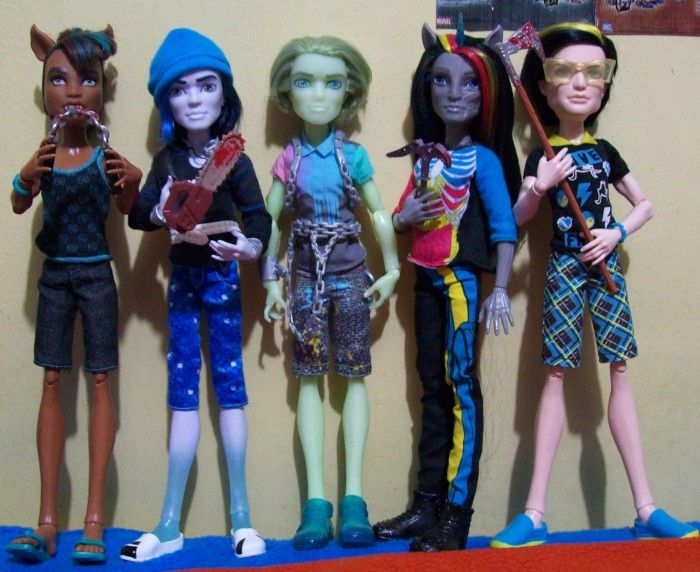 Clawd: Nunchaku
Billy: Sierra eléctrica
Porter: Rehúsa usar un arma. Él puede causar alucinaciones a sus víctimas con su mirada.
Neighthan: Piolet
Jackson: Hacha
Clawd Wolf: Nunchuks
Billy: Chainsaw
Porter: Refuses to use a weapon. He can strike hallucinations on his victims with his glare.
Neighthan: Piolet
Jackson: Axe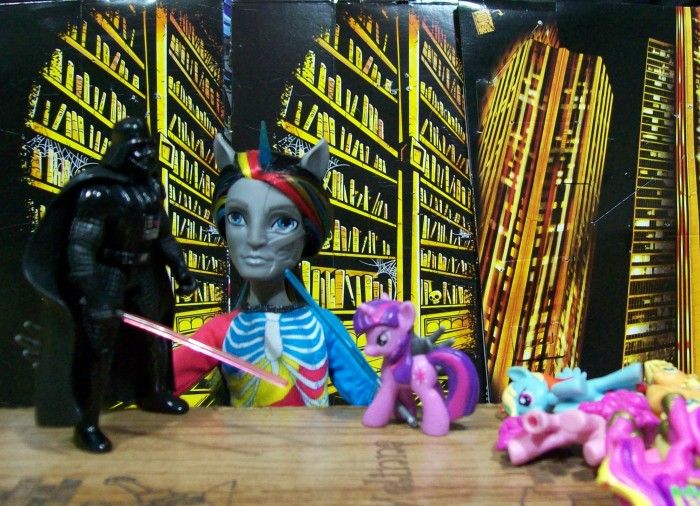 Neighthan:- "Tienes que unirte al Lado Oscuro, Twilight Sparkle, es tu única alternativa". "¡De ninguna manera! Estoy aquí para proteger toda Equestria de tí". "¡¡Entonces tendremos que luchar hasta la muerte!!"
Neighthan:- "You have to join the Dark Side, Twilight Sparkle, it is your only choice". "No way! I'm here to protect all Equestria from you!". "Then we will have to battle to death!!"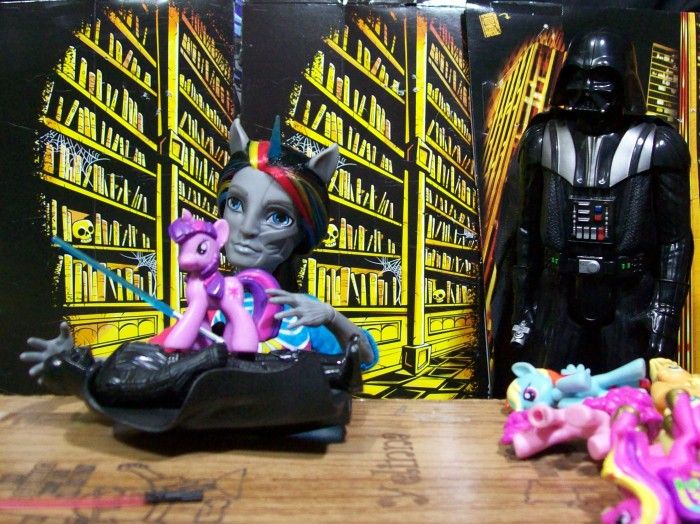 Neighthan:- "¡Te derrotaré con el poder de la Amistad!" pew pew pew. Entonces el lado Oscuro es desvanecido de la existencia, el casco de su líder es tomado como trofeo de guerra, y ahora los ponies gobiernan el universo :D :D :D
Neihgthan:- "I'll defeat you with the power of Friendship!" pew pew pew. Then the Dark Side is vanished from existence, their leader's helmed is taken as war trophy, and ponies now rule the universe :D :D :D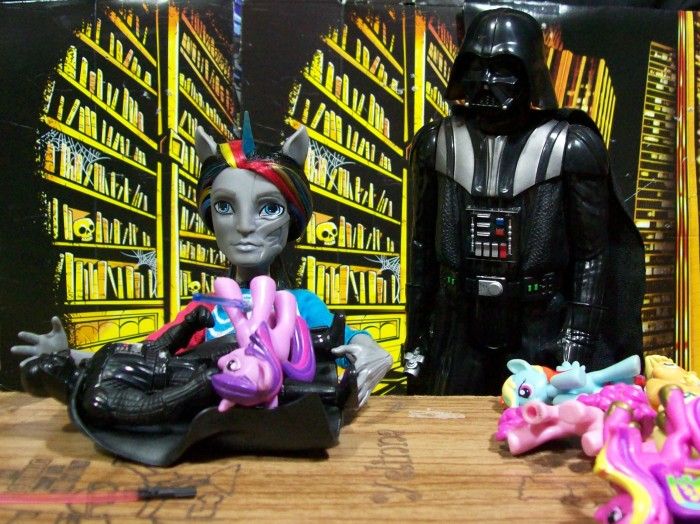 Director Dart Vader:- ¡¡VEN A VERME A MI OFICINA AHORA!!
Principal Dart Vader:- COME TO SEE ME AT MY OFFICE NOW!!!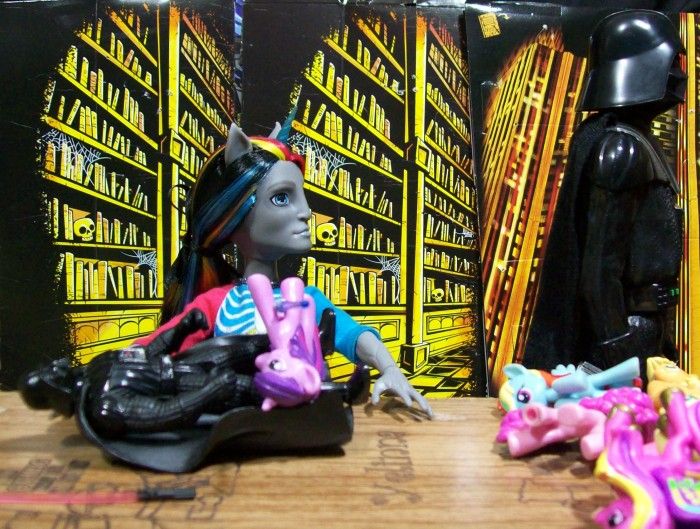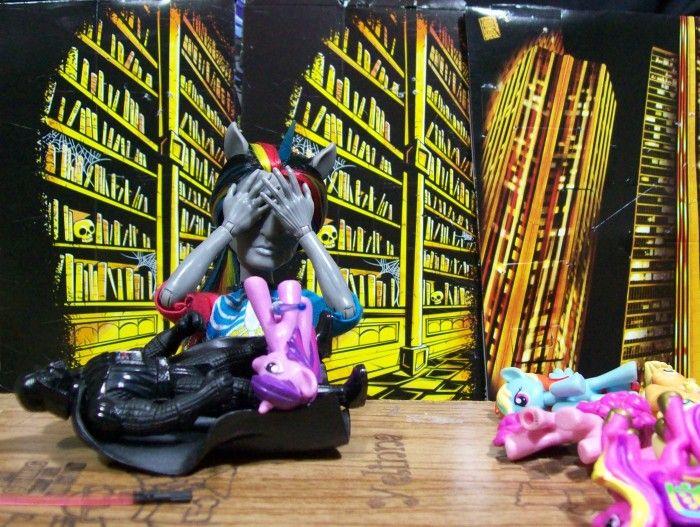 Al Día Siguiente...


The Next Day:..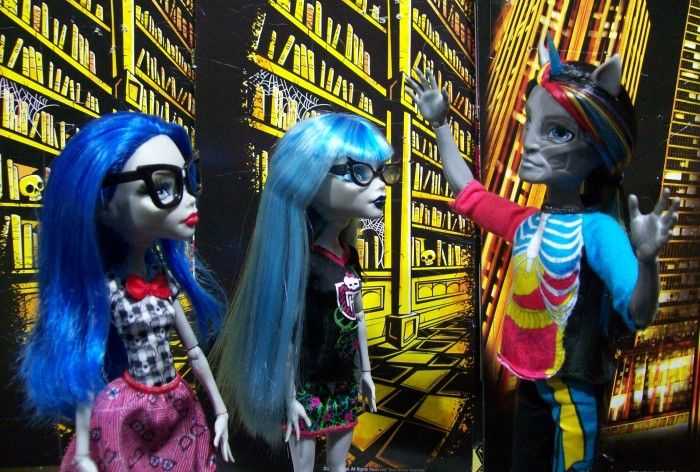 Neighthan:- Y entonces, ¿saben lo que hizo el Director? ¡Me enterró dentro de la carbonita! ¡Fué asombroso! :D :D :D
Zombie Daria Mongerdorffer:- Se supone que era un castigo.
Neighthan:- ¿Y qué? Nosotros los zombies AMAMOS que nos entierren, especialmente en carbonita :D
Ghoulia:- (automaticamente traducido del zombish al español) Parece que nuestro director no sabe eso.
Neighthan:- ... and then, do you know what the Principal did? He buried me inside the carbonite! It was amazing! :D :D :D
Zombie Daria Mongerdorffer:- It was supposed to be a punishment.
Neighthan:- So what? We zombies LOVE to be buried, specially in carbonite :D
Ghoulia:- (automatically translated from zombish to english) It seems our principal doesn't know that.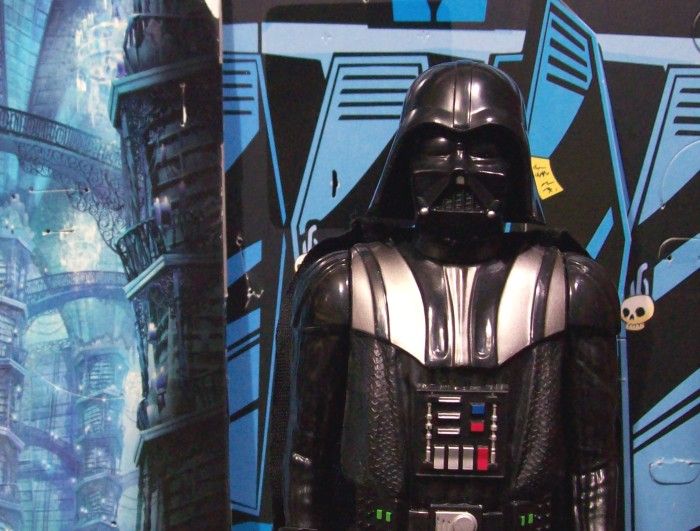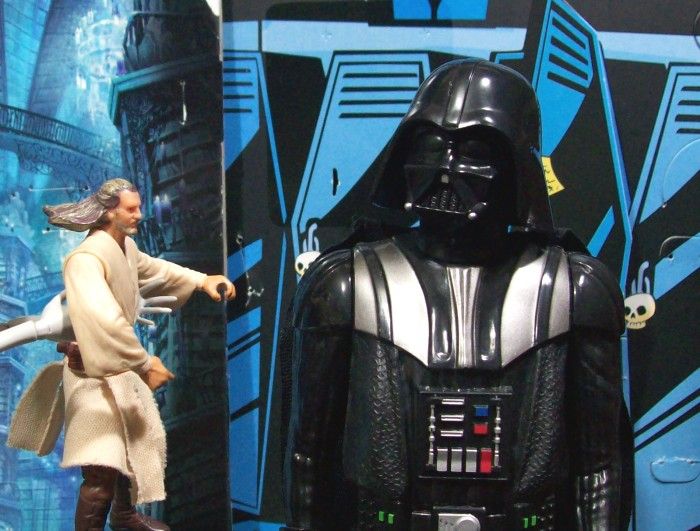 Daria:- ¡¡Mirad a nuestro líder espiritual, Qui-Gon Jinn!! Vamos a poner un centro de entrenamiento Jedi justo aquí porque ser un jedi es muucho más cool que unirse al Lado Oscuro, porque el Lado Oscuro es muy caro debido a las facturas de iluminación.
Daria:- Behold our spiritual leader,

Qui-Gon Jinn

!! We will place a Jedi training center right here because being a jedi is waay cooler than joining the Dark Side, because the Dark Side is too expensive because of the lighning bills.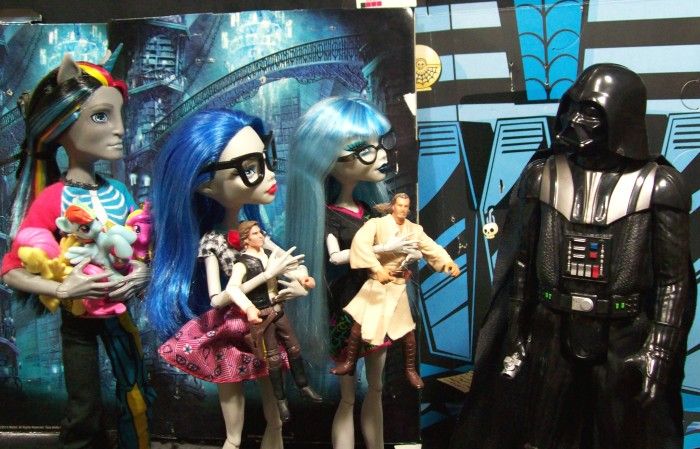 Daria:- y estamos votando para que Jar Jar Bins sea nuestro próximo director.
Ghoulia:- Han Solo es un héroe moralmente correcto que nunca nunca dispararía primero.
Neighthan:- ¡Rainbow Dash puede derrotar al Lado Oscuro incluso cuando está durmiendo (algo que hace casi todo el tiempo)!
Daria:- and we are voting for Jar Jar Bins to be our next principal.
Ghoulia:- Han Solo is a morally correct hero that will never never shot first.
Neighthan:- Rainbow Dash can defeat The Dark Side even when she is asleed (something that she does almost all the time)!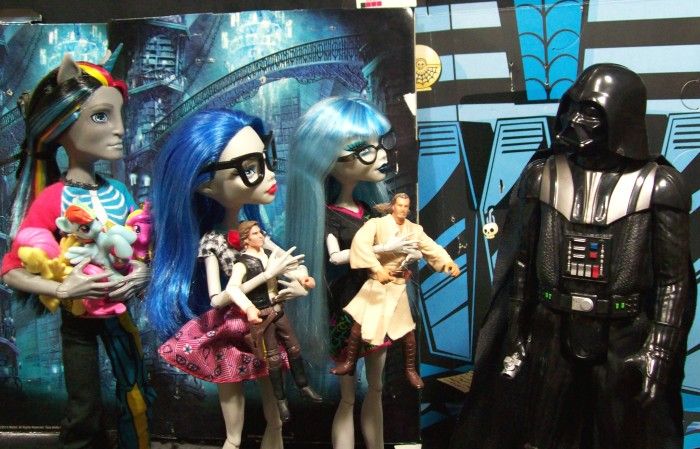 Daria:- Sólo pónganos dentro de la carbonita.
Daria:- Just put us inside the carbonite.